As I mentioned in my previous post, I am now able to devote more time to photography, which I am thrilled with. This has allowed me to actively seek out photography jobs rather than rely on people finding me as I did before. One area I wanted to grow my photography in is definitely wedding photography. I LOVE photographing weddings and am keen to photograph as many as I can. So I am thrilled that I am booked to exhibit at 3 wedding fairs - or fayres as they are called - over the coming days, weeks and months.
And there is an extra special reason for brides and grooms to visit the wedding fayres: If you book me for your wedding at the fayre you can get a free pre-wedding shoot that usually costs £125!
First up is on Sunday this week: the Yorkshire Wedding Fayre at Leeds Crowne Plaza. This will be my first wedding fair and I can't wait to meet lots of prospective brides and grooms!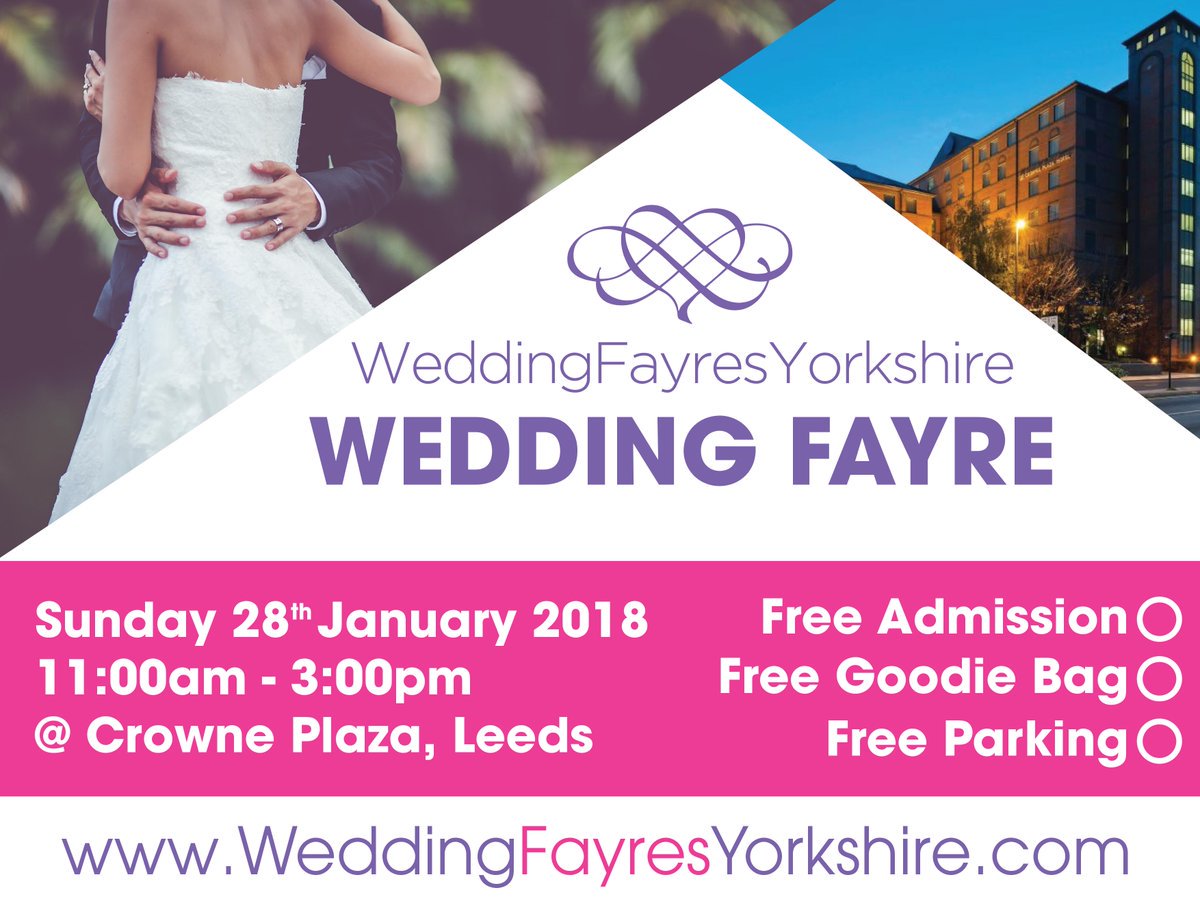 Then on Thursday 22 March and Thursday 13 September this year I am really excited to be exhibiting at the wedding fayres at Dewsbury and District Golf Club in Mirfield.
I look forward to meeting as many brides and grooms as I can at all 3 fayres and showing them examples of my past wedding photos!